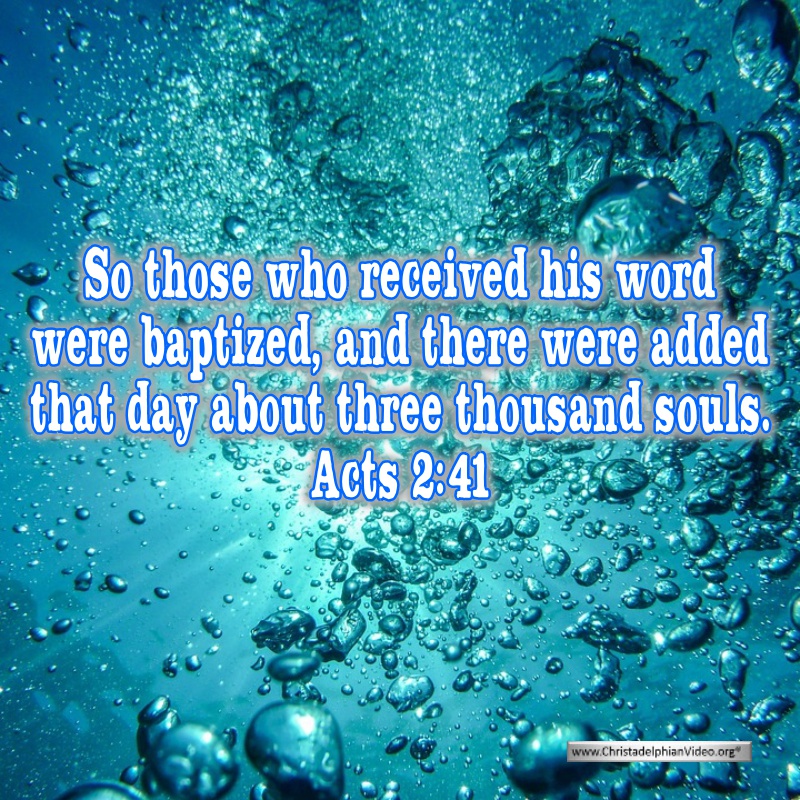 Todays readings.. 2 Chronicles 23, Daniel 4, Acts 2
   Today we read the dramatic account of the events that followed after the disciples were empowered by the outpouring of the Holy Spirit. Led by Peter, they preached in such a way about Jesus, who he was and what he had done, and the terrible events to come that the hearers "were cut to the heart" [Acts 2 v.37]. 
   The words which had pierced their conscience were, "Let all the house of Israel know for certain that God has made him both Lord and Christ, this Jesus whom you crucified" [v.36]. What can you know for certain today?  More and more have convinced themselves that there is no God and they can live their lives just as they feel because they have no belief or faith: Australia's has had Prime Ministers who have been an example of this.
    We have been reading of a similar state of affairs in Chronicles where Kings in Jerusalem followed Baal worship with all its immoral behaviour – and chaos followed. Peter in his address to the people at Pentecost quoted extensively from the prophet Joel in a passage which has an application to both the end of the Jewish age in AD70 and our Gentile age, events which are today soon to happen as God makes his power known in an awesome way.
   How literal are we to understand the words Peter quotes? We must not explain them away.  God declares, "I will show wonders in the heavens above and signs on the earth below, blood, and fire, and vapour of smoke; the sun shall be turned to darkness and the moon to blood before the day of the Lord comes, the great and magnificent day.  And … everyone who calls upon the name of the Lord shall be saved." [v.19-21]  
   Our final and most telling thought is the words Peter uses in responding to their reaction to his challenge, "Save yourselves from this crooked generation" [v.40] We partly quoted them in our heading  – "so those who received his word were baptised."  Note the word "received"! 
It is one thing to read, to hear and to listen, but the only thing that really matters is when the words are "received"   Have you "received" them?  If so, your life has been transformed and you have new – eternally significant – objectives as a result.